Our school system needs new direction for a new day where we stop school closures and ensure success for all. Clarissa Doutherd, a nationally recognized parent leader, is committed to a new way for Oakland schools. We at Oakland Rising Action along with students, families, teachers, and school workers endorse her call for accountability, transparency and community involvement.
Clarissa has delivered results in new resources and supports for students and families as Executive Director of Parent Voices Oakland – anti-poverty initiatives like $300,000 for child care support for families facing the housing crisis so parents can stay at work. As candidate for School Director, District 4, she earned the early endorsement of Classroom Teachers for her commitment to accountability and community involvement in the budget, and mass mobilizing community to those efforts.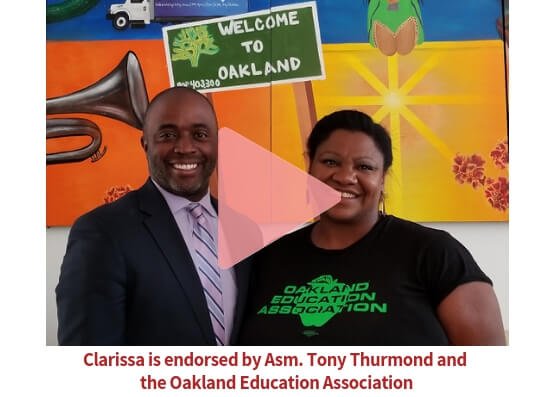 Clarissa has:
– a strong analysis of OUSD, systems change, and systematic approaches to the issues that plague our district;
– a decade of accountable relationships with parents fighting for our youth all across the District; and
– experience in making tough financial decisions that she bases on inclusion, equity, and high educational achievement for all young people.
Clarissa knows that the explosion of charter schools has taken badly needed resources from traditional public schools, which still serve the vast majority of our students in Oakland. She'll fight for strong fiscal management which means a moratorium on new charter schools while the District is struggling to maintain our current system. Clarissa is a strong advocate for mothers like herself who were caught in the crosshairs of ineffective public policy.
As the Co-Chair of the Early Childhood Policy Committee with First 5 of Alameda County, Clarissa led the push to reshape the department. They brought together community-based organizations, parents and service providers to advance innovative strategies for countywide systems change instead of the old way of staff deciding everything. Afterwards, they developed leadership pipelines for families to have increased influence and decision-making power in City and County policy-making, leading to Measure A for Childcare and Early Education on June's ballot.
Oakland schools can't go back; Clarissa will take them forward!
Support Clarissa: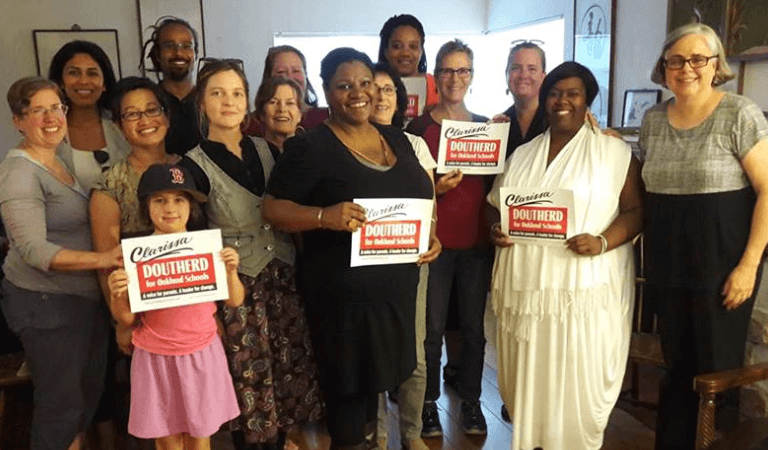 Clarissa's grassroots campaign is led by parents, teachers, school workers, neighbors and everyone concerned about the future of our Oakland schools — like YOU! Volunteer to share her vision.