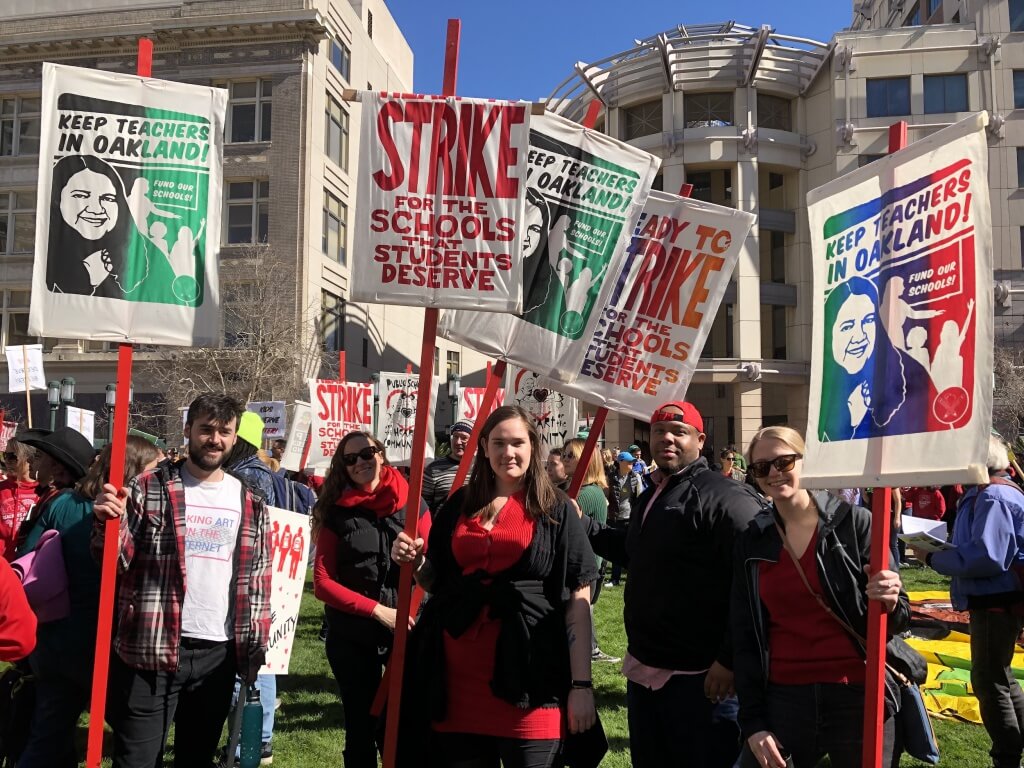 Last week, courageous Oakland teachers struck for living wages, smaller class sizes, more support services for our students, and a stoppage of school closures. This came on the heels of LA teachers who took to the streets by the thousands to fight for the future of education in their communities.
Here's the thing – Oakland and Los Angeles teachers are not alone. Teachers across California and the country are standing up for the quality education our kids deserve.
For 40 years, California schools and communities have gone without the funding they need all the while corporations and ultra-millionaires reap billions in tax giveaways.
It's time for that to change! Sign the petition to call on Governor Newsom to support the historic Schools & Communities First 2020 initiative which would bring $11 billion to our schools and local communities.
Oakland Rising is proud to stand with teachers and students in Oakland and across the state in the fight for school funding. We can no longer stand for half measures and the status quo – our communities need bold investments and they need them now.
Our fight to bring $11 BILLION to California ($583 Million to Alameda County) annually through the Schools & Communities First Act is the fight of educators, students, families and Californians. We stand in solidarity with striking teachers and we're ready to continue the work to fully fund our schools by taking to the streets and the ballot box.
It's time for a new legacy. Tell Governor Newsom to join thousands of Californians ready to invest billions in the next generation – tell him put our schools and communities first.