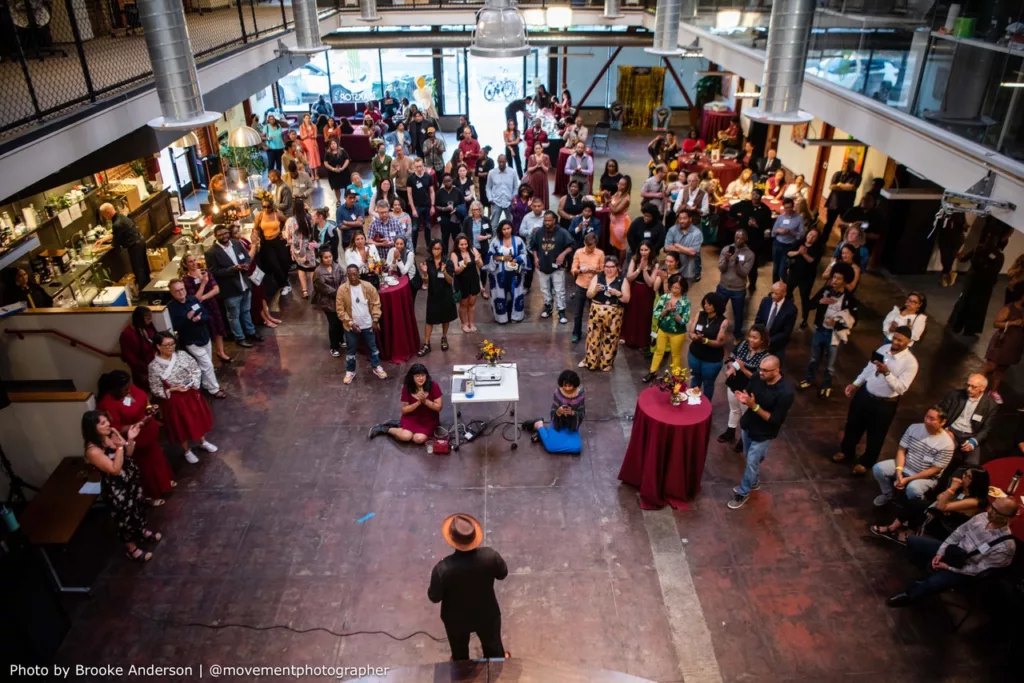 Our hearts are full of gratitude to all the attendees at the Oakland Progressives Party + Townie Awards on July 13, 2023! The room was FULL of beautiful people from all across Oakland. With all of our wonderful volunteers, staff, sponsors, co-hosts, Townies, and attendees like you – OPP was such a success and an amazing night full of love, collective power, and hope! From our wonderful Emcee and DJ Davey D to Chef Chris Evan's tasty sliders, this evening was definitely one for the books.
Congratulations to our 2023 Townies who truly deserved the recognition for all of their outstanding contributions in making our town what it is:
Townie of the Year: Saabir Lockett
Culture Maker Townie: Sogorea Te' Land Trust 
Government Official Townie: Councilmember Carroll Fife 
Local Business Townie: Mandela Grocery

 
Their acceptance speeches had us in tears. Missed the heartfelt acceptance speeches event? You can still watch our Facebook Live of the Townie Awards recording here: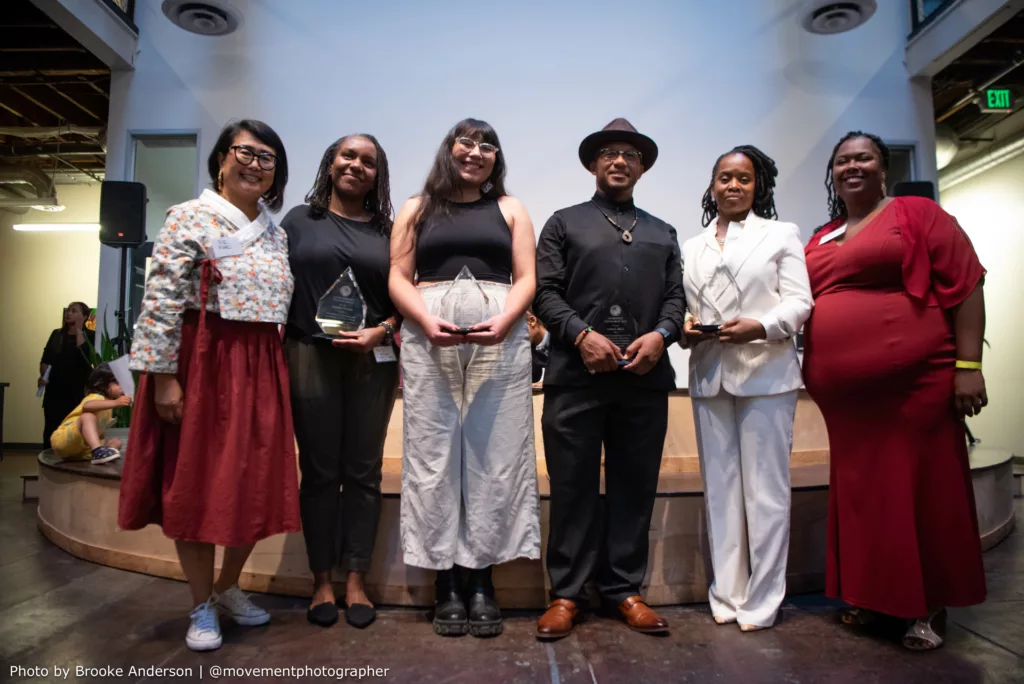 Want to continue to support our work? You can still make a donation to help us raise over $200,000 for our candidate PAC in preparation for the 2024 elections! You can ensure the continuation of our work to secure progressive seats at every level of office.