Join Tracey Corder & Calvin Williams as the emcee our virtual Oakland Progressives Party. Hear from:
Cat Brooks, 
adrienne maree brown, 
Lateefah Simon, 
Nikki Bas, 
Jahmese Myres, 
Dominique Gipson, 
and others as we say farewell and pay tribute to Jessamyn Sabbag after 12 years of visionary leadership. We'll spend the hour honoring her and debriefing the election results. Be in community with the Town's social justice organizers, political leaders and community members as we celebrate and reflect. 
Help raise community support to bolster our political and electoral power-building work to win community-solutions, and develop and elect leaders who champion racial, economic & environmental justice.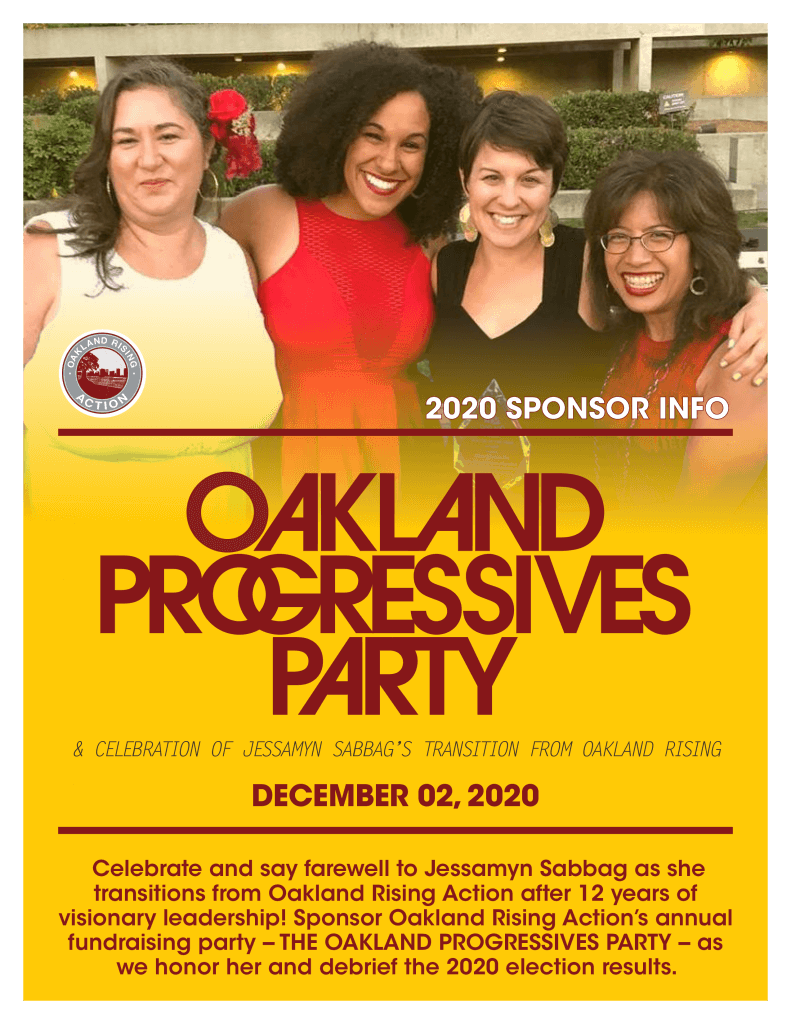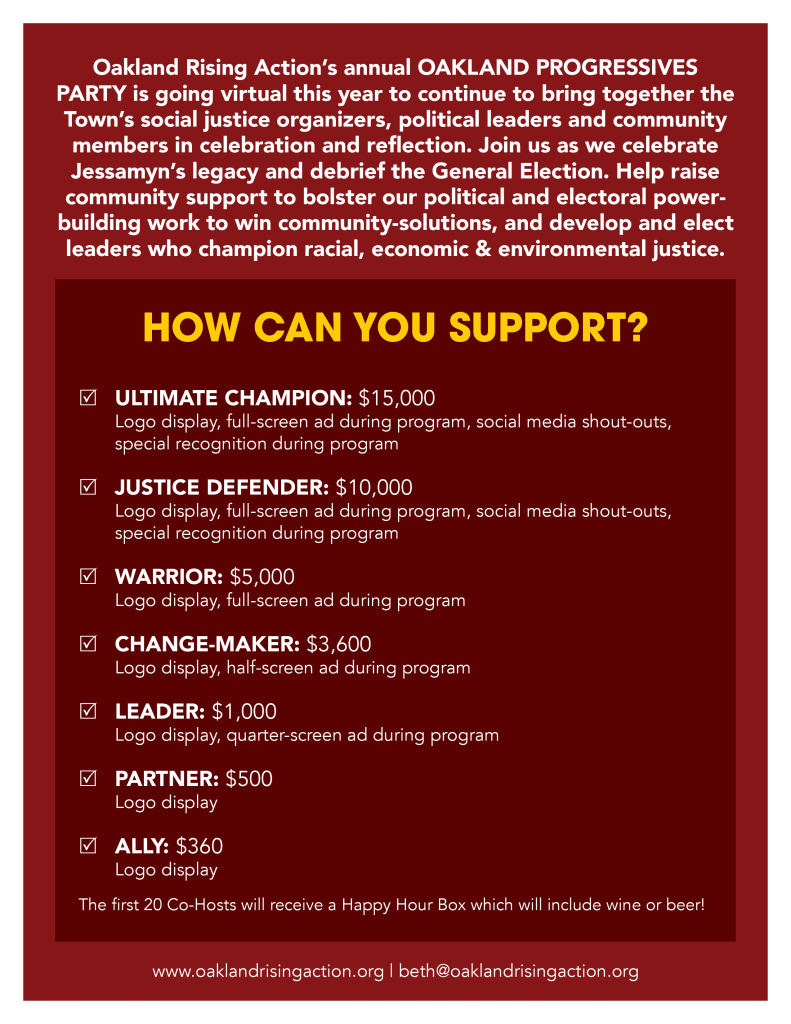 Thanks to our 2020 Sponsors and Co-hosts:
Warrior
Evelyn and Walter Haas, Jr. Fund
The San Francisco Foundation
Change-Maker
Bay Rising
East Bay Community Foundation
IFPTE Local 21
Leader
Donna Bransford
Causa Justa::Just Cause
Ella Baker Center
FairVote California
Bilen Mesfin
National Union of Healthcare Workers
Shiree Teng
Wellstone Democratic Renewal Club
Working Partnerships USA
Partner
Asian Pacific Environmental Network
Cat Brooks
Margi Clarke
DevLabs
Keyvan & Andrea Lee
Dee Rosario
Ally
Black Women Organized for Political Action (BWOPA)
Californians for Justice
Sup. Keith Carson
Fun with Financials
In-Advance
SF Rising
Urban Habitat