Ranked-Choice Voting in Oakland
When voting in Oakland races, you may rank your top five choices for mayor, city councilmembers, city attorney, city auditor, and school board directors using ranked-choice voting (RCV). RCV allows you to choose the candidates who most align with your values, and allows us to elect someone who garnered the overall support of the majority of voters. You may vote for up to five candidates in order of your preference, but you do not need to fill out all five. If you feel adamantly against particular candidates, we recommend leaving them out of your ranking even if this means leaving some of your choices blank. 
"There's an assumption that people of color, immigrant communities, formerly incarcerated people, don't care. And in fact, we care the most because we are mostly impacted by the policies that are passed." -liz suk
This election is our opportunity to increase our progressive power on City Council and usher in a progressive mayor who will prioritize the hardworking people of Oakland instead of developers, corporations, police, and billionaires trying to privatize our schools. With this ballot, we can push back on the tide of displacement that is pushing out so many longtime residents and ensure that Oaklanders' needs are front and center – affordable housing, well-paying jobs, clean streets, and open public spaces where we all feel safe. We need to join together to hold our elected officials accountable so we can all thrive. 
Oakland Rising Action is a political organization comprised of organizers and activists who build power in our communities. We support candidates and issues that drive a progressive agenda rooted in the lived experiences of working-class residents, immigrants, formerly-incarcerated neighbors, and communities of color. We work to advance people, policies, and budgets that fight for racial, economic, and environmental justice by building electoral power and voice for these community members who have been targeted to be left out of the electoral system. 
In 2022, bold people of color and women are stepping up to run for office here in Oakland and in Alameda County. Our voter guide shares important information about your voting rights and how to exercise them, and the candidates and measures that can have lasting impact right here.
Oakland Rising Action Steering Committee
Oaklanders deserve progressive leadership that realizes our shared dreams of health, happiness, safety, and opportunity for all. We deserve elected officials who will center and lift up the needs of our flatland neighbors – communities of color, immigrants, refugees, and residents who are poor, unhoused, working-class, and formerly incarcerated– in every measure, policy, and budget implemented in Oakland. We need real action on issues that affect all of us – from livable wages to job insecurity, affordable housing to tenant protections, public safety to prison populations, quality public education to school closures, and quality healthcare to healthy environments. The pandemic made all of these issues worse – but we, in co-governance with our elected leaders, can overcome these challenges and create a better future for all of Oakland.
We Support Elected Leaders Who:
Fight for bold, progressive systemic change

Prioritize economic, racial, and environmental justice

Possess a clear racial analysis and understand the roots of systemic oppression

Center low-income folks, people of color, immigrants, formerly-incarcerated neighbors, and other disenfranchised communities

Champion a community-investment budget, that takes us beyond recovery from the COVID crisis

Advocate for just development, tenants, long-term residents, workers, and unhoused neighbors

Bring a community-driven perspective on safety, focused on prevention and police accountability

Take a collaborative approach to politics with advocates and organizers strongly rooted in flatlands neighborhoods
Alameda County & California Endorsements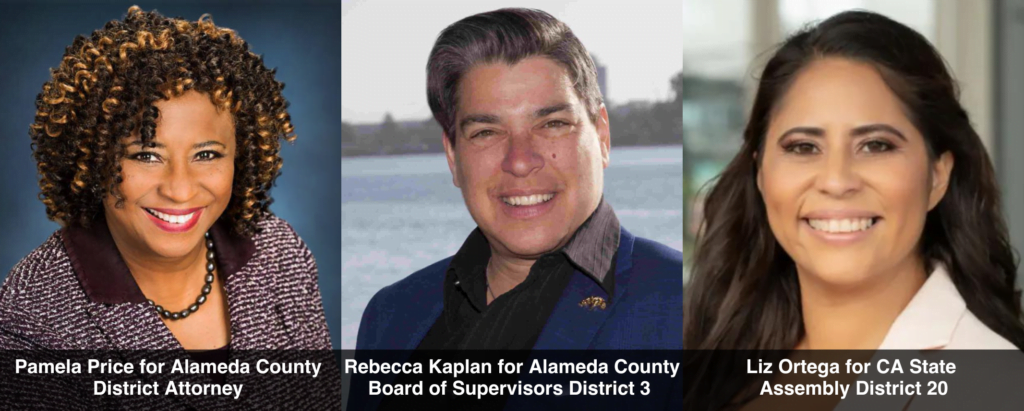 District Attorney: Pamela Price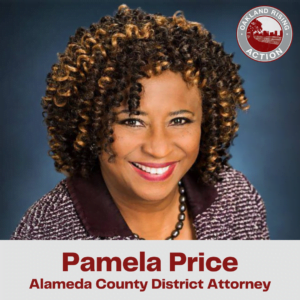 Alameda County's criminal justice system is broken. Currently more than 60% of charges brought against adults were non-violent, low-level offenses that could have been directed to diversion programs. A recent report from the U.S. Department of Justice study found that from 2009 to 2017, only 229 cases were prosecuted in the Behavioral Health Court in Alameda County. That is barely two cases per month every year. The status quo of the leadership in the DA's office is not working. The time for change is now.
Price knows that our current legal system is dysfunctional and that it disproportionately targets Black and Brown communities. By supporting Price, the majority of voters showed that they are tired of 'law and order' candidates, and the establishment's addiction to incarceration. Price's outspoken leadership in support of alternatives to incarceration pushed every candidate's platform to the left, resulting in more conversations about diversion programs, ending the practice of charging youth as adults, and investing in community. As we move towards the November election, we look forward to hearing about the concrete structural and policy changes Price will work with community to achieve.
Board of Supervisors, District 3: Rebecca Kaplan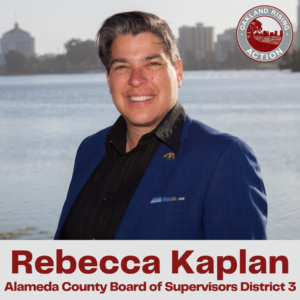 Alameda County is governed by a five-member Board of Supervisors directly elected by voters in their respective districts. The Board of Supervisors is responsible for providing policy direction, approving the County budget, and representing the County in a number of areas including its special districts. The Third Supervisorial District includes the cities of Alameda and San Leandro; a portion of the city of Oakland, including the Chinatown, San Antonio, Fruitvale and Melrose areas; the unincorporated communities of San Lorenzo and Hayward Acres; and a portion of the unincorporated community of Ashland.
There's a big opportunity on the Board of Supervisors to change how our public money is distributed: currently, they give vast amounts of funds to the sheriff to lock people up and criminalize our communities while denying funding the structures that keep us safe – healthcare, affordable housing, jobs with thriving wages, and mental health support. Kaplan is interested in changing that and has made a commitment to partnering with community on achieving these goals of community reinvestment.
CA Assembly District 20: Liz Ortega*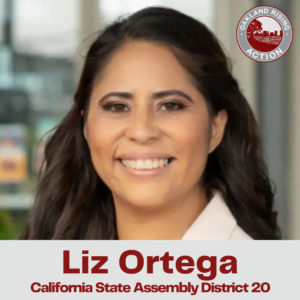 Liz Ortega's priorities not only include worker protections and rights, and healthcare for all but also supporting small businesses, creating sanctuary cities for immigrants and refugees, affordable housing, mental health services and transitional housing for the unhoused, funding public schools and higher education, challenging environmental racism, and public safety reform. As the first Latina in history to be elected Executive Secretary-Treasurer of the Alameda Labor Council, she fought for a livable wage to support working families with the skyrocketing costs of housing, and also fought to create vibrant and healthy communities by providing healthcare for our most marginalized communities.
Oakland Mayoral Endorsements
To give the progressive candidates the best chance of success, we ask voters to choose Sheng Thao for #1, Allyssa Victory for #2, and Greg Hodge for #3 – and highly recommend leaving the 4th and 5th option on the ballot BLANK.
The mayoral race is about how and for whom power is wielded in Oakland. As the chief executive, the mayor has the ultimate power to set the tone and priorities of our city. Because the mayor manages departments that implement policies and services, the mayor can decide to either prioritize or stall policies which voters and city council pass – like protections for workers and tenants, or investments in community services and programs. The mayor also develops the city's annual budget which is our biggest policy document and a statement of our city's values. We need a mayor who is committed to real public safety that keeps all of us safe, and who will reallocate money from policing to refund our communities by investing in jobs, housing, community services, and arts and culture. This election, we can elect a mayor who encourages programs and investments that serve all Oaklanders no matter their zip code, and centers cultural, economic, infrastructure, and social development in Oakland.
For the past eight years, our Town has lived under a mayor who has prioritized developers, corporations, outside wealthy interests, and the police department over our people, community services, and city workers. The mayor has repeatedly blocked attempts by the City Council to help our city through this devastating pandemic. For instance, we've seen an avoidable surge in the number of people who are unhoused and encampments under this approach that prioritizes profits before people, with most of the displacement violently impacting poor and working-class Black families who have lived in Oakland for generations. In addition, despite Oaklanders calling for alternatives to policing and investments in programs that keep us safe – like non-police trained mental health mediators and responders – the mayor continues to push for a budget that aggressively funds police. The result is that many Oaklanders feel unsafe and unwelcome in our Town. While some candidates tied to the current mayor would carry on this harmful legacy, others are dedicated to a progressive vision of Oakland.
We need a reliable administration with a concrete plan to help Oaklanders thrive and stay in Oakland. From our candidate endorsement and interview process, we have determined that the following mayoral candidates are committed to addressing the affordable housing crisis, housing our unhoused neighbors, funding alternatives to policing, creating true community safety, and addressing environmental injustice in the flatlands.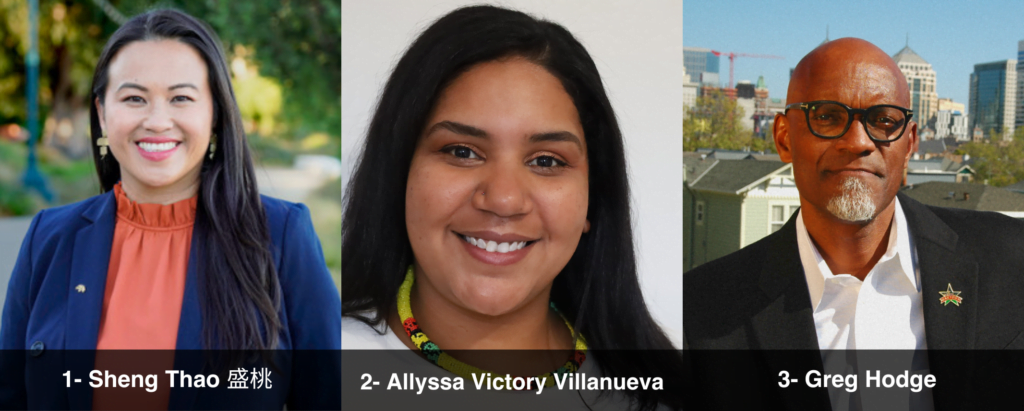 1. Sheng Thao 盛桃*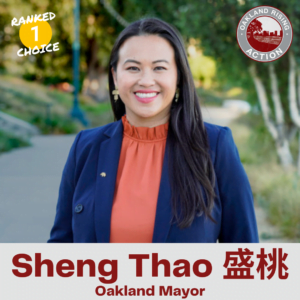 Thao was elected to City Council District 4 in November 2018, and she has served Oakland for four years now. As a current city councilmember, she uniquely holds strong working relationships with fellow progressive councilmembers, an important requirement to avoid contention or stalling on policy implementation as mayor. Thao commits to lift up and contract Black-, Indigenous-, and people of color-owned businesses in Oakland, which are some of the businesses that have been most impacted by the pandemic. As a renter, survivor of domestic violence with a child, and a refugee, one of Thao's biggest commitments is to create a regional strategy to build more affordable and moderate-income housing, and to increase vouchers. Her accomplishments these past four years include:
working with and uniting labor and business to secure millions in funding for housing and homelessness services;

helping to save Oakland's Head Start program and protecting other free early childhood education and family services for low-income Oaklanders;

supporting our most undervalued city workers and services by expanding Oakland's paid sick leave policy;

leading on wildfire prevention and emergency preparedness; and 

voting to increase funding for parks and recreation. 
Thao has had challenges with being accountable to a strong base of community organizations and we hope she will work directly with progressive community organizations to develop a clear plan to address root causes of violence; find additional funding for programs like MACRO, community crisis response alternatives, and violence disruptors; and run a city administration that is responsive to the needs of all Oaklanders. That said, a lot of outside money is trying to buy this race to ensure those with a platform similar to the current administration continue to reign our Town, and Thao offers the best path forward.
2. Allyssa Victory Villanueva*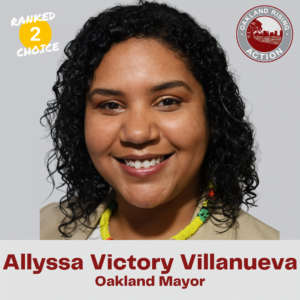 Victory's goal is to lead Oakland with fiscal responsibility and people-centered economics to deliver quality public services and achieve a community that is housed, healthy and safe for all. Her own experience with overcoming homelessness and being a current renter is what drives her progressive platform. Victory served for six months on the Jobs and Economic Development subcommittee of the Howard Terminal Community Benefits Agreement, producing detailed proposals. Victory's platform stands out for incorporating the Black New Deal and the Green New Deal, centering equity and stopping racial disparity. If elected, Victory would require environmental and equity analysis plus a community benefits agreement for any and all large developments on public property or built with public funds. She currently serves as a Criminal Justice Staff Attorney at the ACLU of Northern California where she advocates for policy, partakes in civilian oversight of law enforcement and government transparency, and organizes prosecutor accountability roundtables with community-based coalitions. Born and raised in Oakland, Victory is the first in her family to graduate from college, and she holds a J.D. from UC Hastings College of the Law with a concentration in Government Law. Although Victory does not have direct experience in an elected role, she does have deep relationships with community organizations. As she builds her political power, we look forward to co-governing with Victory and holding her accountable to the policy platform she has laid out.
3. Greg Hodge*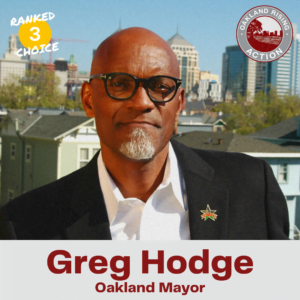 Hodge is a seasoned non-profit and government sector professional with decades of experience working with social justice activists, advocates, elected officials, agency directors, educators, and families. He is well known in Oakland and has a strong reputation for his commitment to public service and local cultural arts. His previous experience includes serving as an elected member of OUSD's school board and running the city council's annual work-planning retreat, which provide him with insight into the inner workings of Oakland. Hodge walks into the mayoral race with strong critiques of the current administration and has plans to strengthen The Town by building bridges with those on City Council, community organizations, and labor. Unlike the candidates determined to carry on the current administration's legacy, Hodge is an advocate for alternative methods of achieving public safety, considering models that move us away from our police department to a public safety department. Hodge is equipped to be our next mayor, bringing years of relevant experience and endorsements from various leaders, activists, artists, and elected officials that prove his dedication and investments in his community. The challenge for Hodge is while he tries to hear all sides of an issue, we need him to avoid moderate policy reforms and instead bring more moderate voices in Oakland into coalition with the progressive movement and make bold changes to the status quo.
Oakland City Council Endorsements
We recommend that in the city council races, voters should only vote for the following progressive candidate in their district without ranking any other candidates. Ranking other candidates might result in electing a candidate who will interfere with and hinder the progressive work of the council. Click here to find out which district you live in.
Oakland City Council sets goals and priorities for the Town. Councilmembers represent our districts and communities at the administrative level where decisions around funding and allocation of other resources are made. The council approves the city budget, adopts ordinances to help the Town serve its community members, and appoints members to various boards and commissions. With a progressive city council, Oakland could shift to centering its most marginalized and disadvantaged community members in the flatlands. Last term, progressive council leaders stepped up to help our neighbors through the pandemic by passing policies to protect working-class residents, immigrants, formerly-incarcerated neighbors, and communities of color. The next councilmembers we elect should continue to build on this vision of an Oakland that supports the safety, health, and livelihoods of all Oaklanders.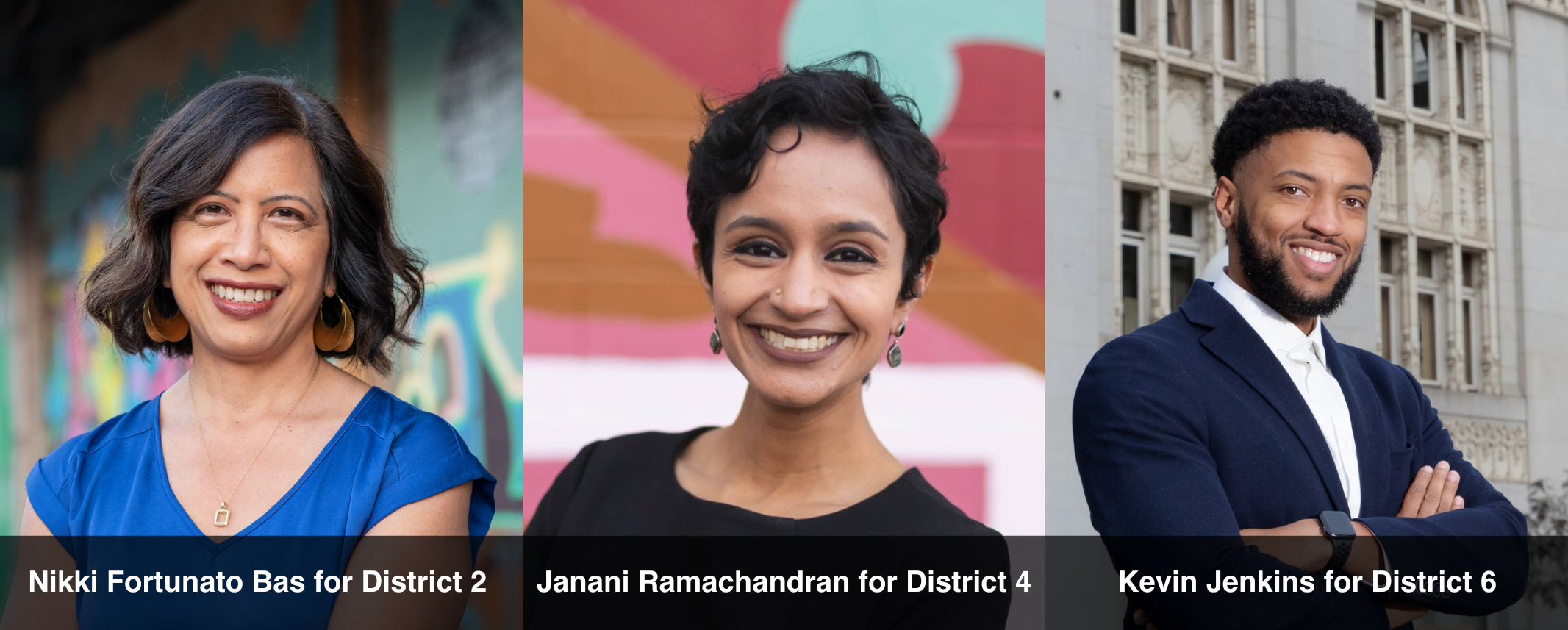 District 2: Nikki Fortunato Bas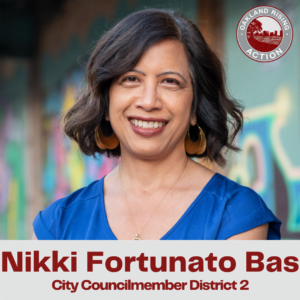 Serving as the current Council President, Bas brings the expertise and experience to tackle the tough challenges that face Oakland. Her vision of bold, progressive leadership that creates an Oakland for everyone is aligned with Oakland Rising Action's values. Highlights from Bas's past four years as Councilmember include: 
improving the safety response in Little Saigon, 

leading on and advancing affordable housing projects, 

introducing Measure T – the progressive business tax – and placing it on the ballot, 

uniting the council to pass a balanced budget that invests in Oaklanders' critical needs including community safety and violence prevention, 

passing COVID-19 grocery worker hazard pay, 

adopting and extending a strong eviction moratorium for renters and small businesses,

and more. 
For over two decades, Bas worked steadily as an advocate for working people, leading the passage of policies in Oakland to create the building blocks for regional, state, and national change. In this time of unprecedented housing and homelessness crisis, we need leaders like Bas who will courageously stand by their values and by the people of Oakland in addressing the most critical issues. We deserve leaders who will provide efficient responses to both constituent concerns and the larger systemic problems – and Bas has the track record of doing so. This is why we enthusiastically support her re-election.
District 4: Janani Ramachandran*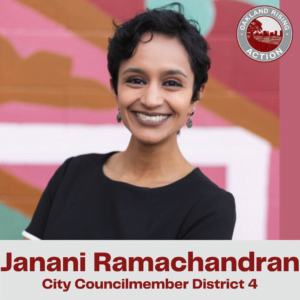 Oakland Rising Action endorsed Ramachandran during the 2021 primary election for the California Assembly District 18 seat. She remains committed to advocating for concrete policy solutions to issues impacting Oaklanders, such as: 
ending unjust evictions and foreclosures, 

funding affordable housing, 

addressing unapproved police overtime funds, 

reducing prison populations, 

funding community-based mental health response programs, 

supporting livable wages and unions, 

funding small business grants, 

upholding the Green New Deal, 

expanding access to public transportation, 

requiring environmental impacts reports for projects, and 

holding corporations accountable. 
Since Ramachandran's original run for Assembly, she never stopped canvassing and building relationships with District 4 (D4) constituents, proving her commitment to uniting neighbors around a progressive agenda. D4 was redrawn via the redistricting process and now encompasses wealthier and whiter hills neighborhoods which are less likely to face gentrification and displacement. We believe that whoever gets elected to City Council D4 must have a clear plan and stand firmly with their progressive values, not leaving behind the working-class residents, immigrants, and communities of color in our Town. 
The role of the D4 councilmember is to invite those who are less systems-impacted residing in the hills to join our progressive movement to build an Oakland for all. Ramachandran has begun to build stronger relationships with community and social justice organizations, labor, and other progressive leaders and efforts in Oakland, and we hope she will continue to deepen her policy making with the progressive movement.
District 6: Kevin Jenkins*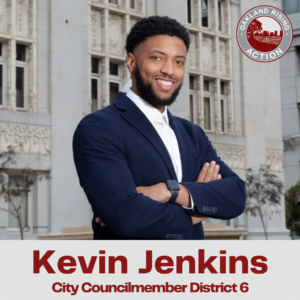 Jenkins is a native of Oakland and grew up renting all his life in District 6 (D6). He sat on the Peralta Community College Board of Trustees during some of its most critical achievements: 
shifting resources from policing to prevention, 

finding solutions to illegal dumping, and 

hiring a chancellor. 
Jenkins graduated from San Francisco State University with a degree in Urban Planning which influences his plan for developing a lively and walkable D6. He will push for economic investment in D6 which has historically been underfunded and under-invested in – it is one of the districts with the least amount of economic driving force and growth, lacking banks, pharmacies, groceries stores and other basic services. Jenkins reimagines a district in which families can walk down the beautified streets and feel safe to dine at local restaurants and shop at the small businesses. Jenkins also plans to create re-entry programs to help formerly-incarcerated residents successfully transition back into their community. Jenkins is ready to focus on the needs of his constituents and reinvest into programs that center the residents of D6 unlike the current councilmember who is detached from the real needs of his community. We hope that once elected, we can work closely together to co-govern with Jenkins as he grows into his position, builds strong working relationships with his fellow councilmembers, and helps develop budget priorities that lift up alternatives to public safety and reinvest from heavy police budgets to community programs and services in D6.
Oakland School Board Endorsements
For the School Board races, we provided a DUAL endorsement for each district, NOT a ranked endorsement of any candidates. We encourage voters to choose from the following candidates to rank as their #1 and #2, leaving #3 blank as to not give any support to charter-backed school board candidates who want to privatize Oakland's public education. Click here to find out which district you live in.
All our children deserve a quality education, and schools that allow all our children to feel safe and comfortable to grow. It's time that the Oakland Unified School District (OUSD) school board proactively protects our Black students from harm, bias, criminalization, push-outs, and school closures. All our students deserve to feel supported enough to thrive and achieve their dreams, not just those living in the hills.
During the pandemic, Oakland's officials approved a rash of closures and privatization – from Head Start programs to high schools – impacting students of all ages throughout the flatlands. As schools return to in-person learning, this divestment from education is harming our kids. As officials siphon off public funds and give them to privately-run charter schools, public schools struggle to stay open and resourced. Outside special interests who profit from privatization continue to push for school closures in the poorest neighborhoods, hitting Oakland's poor and low-income Black and Brown families the hardest. The school board and the city administration are making critical decisions about Oakland's public education behind closed doors with no accountability or transparency to the families most affected by these choices. Our endorsements build on the stated needs and priorities of working-class parents of color and consider how to strengthen the progressive voices on the board.
Our endorsed OUSD School Board candidates promise to center and serve our children instead of outside special interests. They are parents, educators, and community organizers who are committed to creating quality public education for all families.
They have pledged to:
Fund real public safety solutions and restorative justice

Address low enrollment and student push-out

Immediately stop school closures 

Keep OUSD-owned public land reserved for projects that benefit all Oaklanders 

Break down barriers to equitable public education and address historic systemic harm

Create a transparent budget

Increase funding for every aspect of our school sites – instruction, classes, programs, and other supports

Shrink the administration's power while building the power of educators and parents

Put an end to corporate privatization of Oakland's schools
Once these candidates are elected to the OUSD School Board, we can depend on them to work closely with parents and community organizers to provide a quality public education to all families.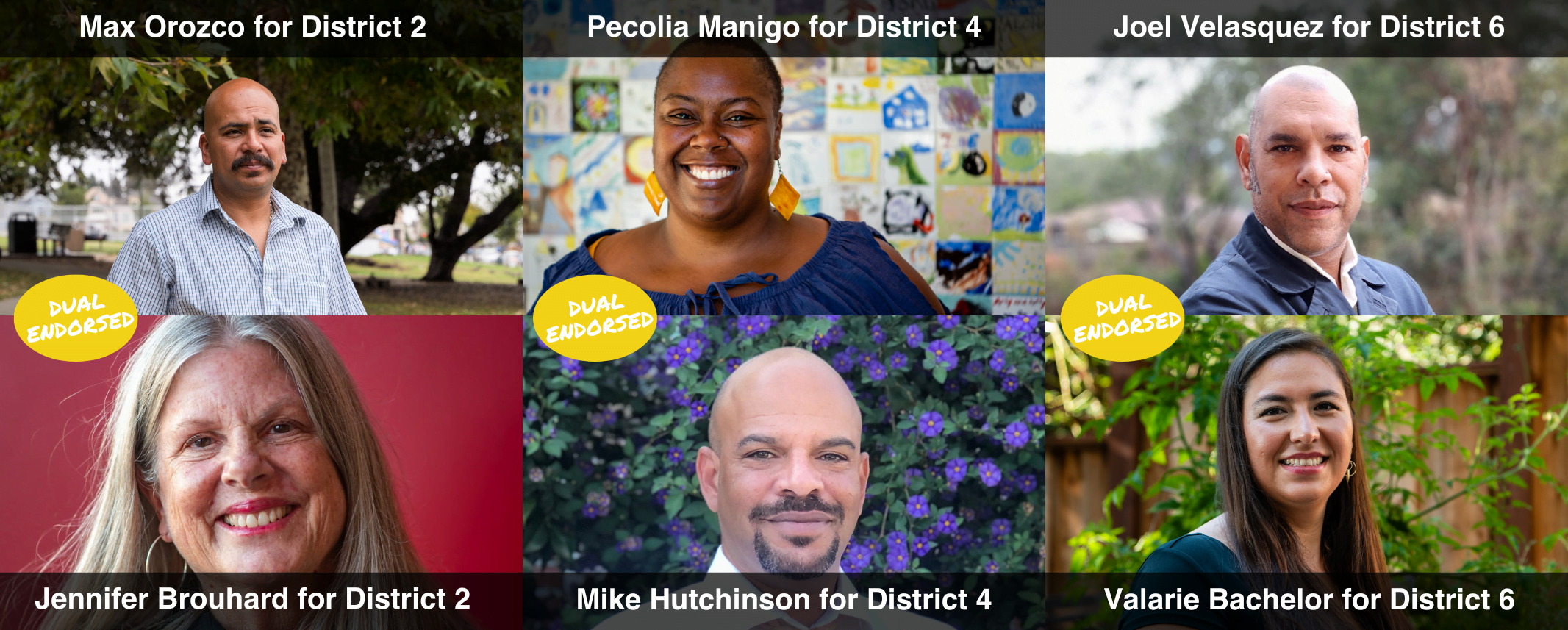 District 2: Dual Endorsement - Max Orozco* and Jennifer Brouhard*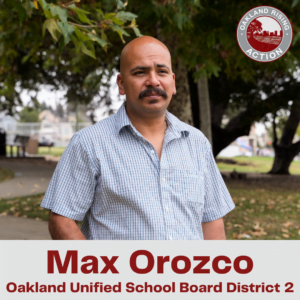 Orozco is a seasoned and passionate parent organizer from our ally organization, Parent Voices Oakland, and is a working-class parent of children attending OUSD public schools. Orozco has shown his commitment to his children's education by taking part in actions to prevent school closures and joining other parents at school meetings to protest and talk to school board directors about the importance of quality education for all. He promises to work with parents, students, and teachers to bring back programs that aid students in succeeding including: 
computer, art, and music classes, 

bilingual programs for all students, and 

trade programs for high school students.
As a parent of OUSD students, he is very passionate about restorative justice and finding alternate solutions to violence instead of sending kids down the school-to-prison pipeline.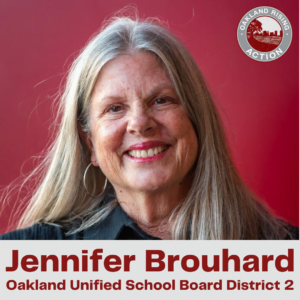 Brouhard just retired as a social studies teacher after teaching for 27 years in OUSD.
Her family is deeply invested in OUSD – her daughter is also a teacher and her granddaughter attends an OUSD school.
Brouhard participated in the union bargaining unit to win improved wages for teachers, and also participated in statewide strikes to end school closures and get police out of schools. Her priorities are to: 
end school closures, 

implement

Reparations for Black Students

, 

ensure the budget is transparent and clear to all, and 

repair the broken trust between the school board and voters.
District 4: Dual Endorsement - Pecolia Manigo* and Mike Hutchinson*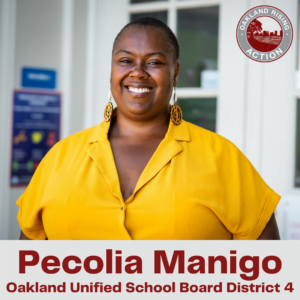 Manigo is a leader with the Reparations for Black Students campaign which is at the forefront of stopping school closures, getting police out of schools, and pushing a platform in support of reimagining public education for Black students. She began her trajectory as an education justice organizer when she started advocating as a youth well over a decade ago. As someone who has been at the lead of advocating for families, she knows the school district's history and context, and has concrete solutions to the issues that plague OUSD. She currently serves as the Executive Director of Bay Area Parent Leadership Action Network (PLAN), where she uses her expertise on: 
OUSD policy, 

local and countywide school budgeting, 

education privatization, 

parent engagement, and

education advocacy.
She is a mother of three OUSD students, one of whom successfully graduated and is now in college.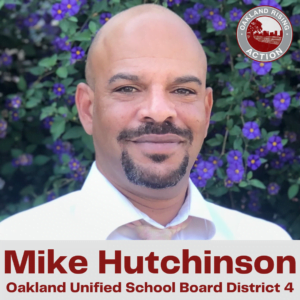 Hutchinson is a huge and unwavering advocate for Oakland schools – he shows up where he's needed and pushes hard on other school board directors and the administration. Hutchinson currently serves as OUSD School Board Director of District 5, but due to redistricting he now lives in D4 and is running for the D4 seat. He has strongly advocated for ending school closures since his election in 2020. We hope that Hutchinson will continue to build bridges with everyone at the table, and with a more progressive school board of directors that we will hopefully elect this year, to co-conspire for a strong transparent budget and against school closures.
District 6: Dual Endorsement - Valarie Bachelor* and Joel Velasquez*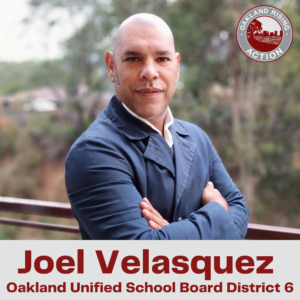 Joel Velasquez – Velasquez is a long-time organizer and community advocate for students and parents of OUSD. He is the co-founder of the non-profit organization Oakland Public Education Network (OPEN), alongside OUSD board member Mike Hutchinson. As a national advocate for public education, he knows that what's happening in Oakland is not unique to this Town. He believes public education needs to meet students where they are instead of expecting the same cookie-cutter equation to work for all students. As a parent of three OUSD students, he believes it's a pivotal moment in Oakland right now where we can take control of the school board away from privatizers and back into the hands of parents and those who are invested in our public schools.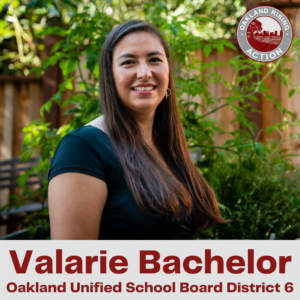 Bachelor is a teacher union organizer, and the Lead Organizer at California Federation of Teachers where she has fought for teachers, workers, and paraprofessionals in the school district since 2016. She holds a good understanding of the OUSD budget process and plans to chop from the top and redistribute money back to the teachers and school staff directly serving District 6. She plans to work with people and bring them along in the budget process, making sure there is more insight and  transparency. We invite Bachelor to co-conspire with her progressive school board colleagues to become a strong advocate for police-free schools and investment in violence prevention programs with a focus on restorative justice.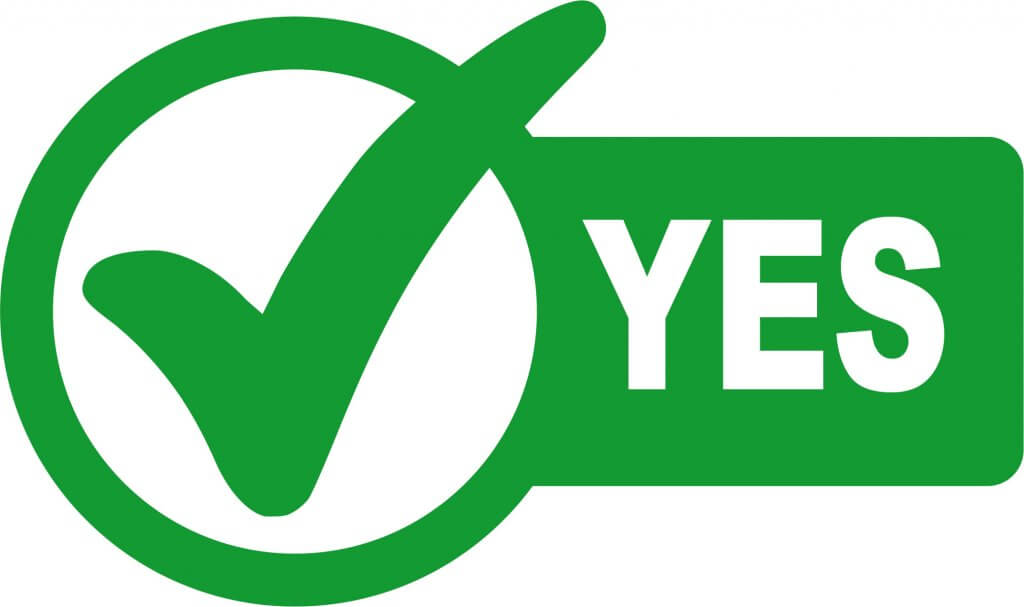 Measure H: OUSD Parcel Tax
Measure H will support Oakland's high school College and Career for all programs by renewing Measure N – the Link Learning parcel tax – with no increase. Over the past 8 years with Measure N, graduation rates have risen and dropout rates have decreased – even more decisively for Black students.
Measure H maintains the existing parcel tax at same rate with an annual cost-of-living increase capped at 5% and exemptions for seniors and low-income disabled homeowners. Measure N is set to expire in 2024.
Renews parcel tax for college and career readiness program.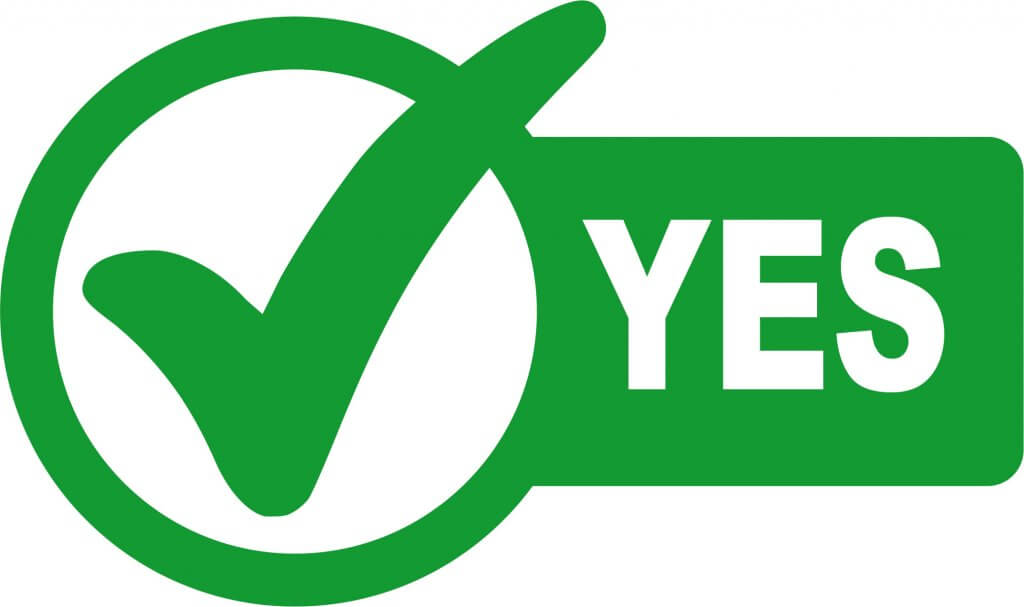 Measure Q will authorize the City of Oakland to develop, construct or acquire 13,000 low rent residential units in social housing projects for the purpose of providing affordable rental housing to low-income households and individuals. This is the first step needed to create social housing, an important tool for addressing our housing crisis. California law requires local municipalities to let voters decide if it is appropriate to allow the acquiring of affordable housing.
Authorizes Oakland to create social housing for 13,000 households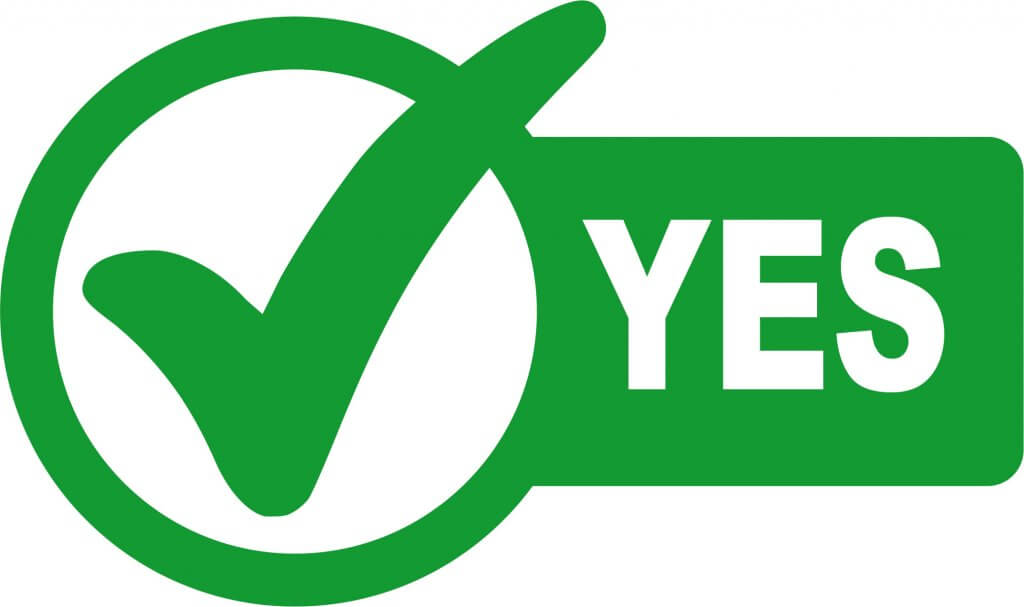 Measure R: Gender Neutral Language
Measure R will amend the City Charter to replace all gendered langauge including pronouns with gender neutral langauge. For example, it replaces words like "firemen" with "firefighter" and "she/her" or "he/him" to "they/them."
Updates City Charter with gender neutral language.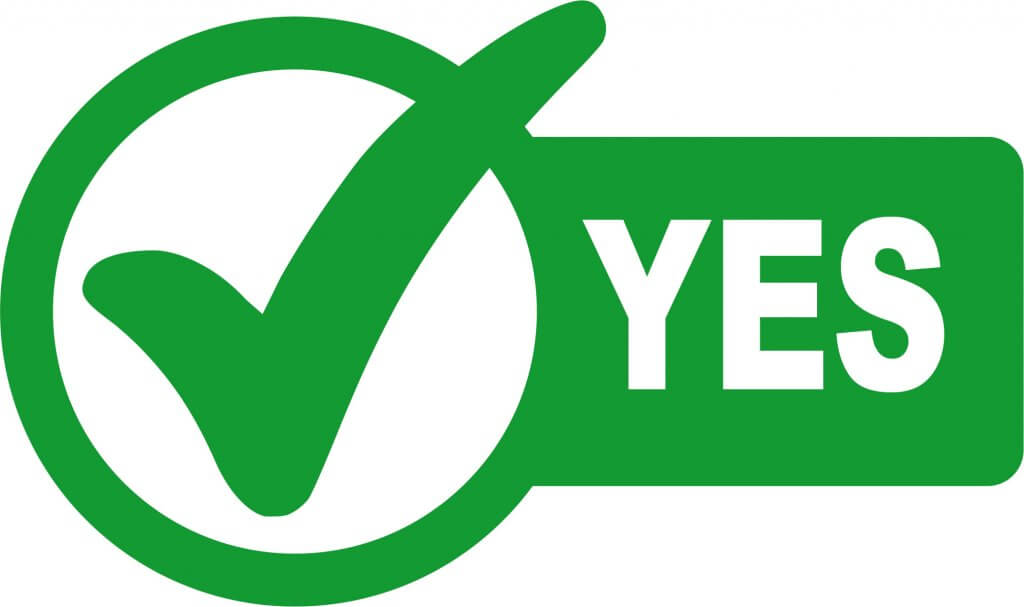 Measure S: Non-Citizen Voting
Measure S will open the door to making space for non-citizens' voices within the OUSD Board. Currently 13,000 non-citizen parents send their children to school in Oakland. Many of our schools have enrollment that is more than 20% newcomer, in some cases as many as 1 in 3 students came to the US in the last three years. Measure S authorizes Oakland to be open to the future possiblity of creating a system that allows non-citizens to vote. This does not actually allow non-citizens to vote nor does it create a system or apparatus to allow non-citizens to vote.
Opens door to non-citizen voting in Oakland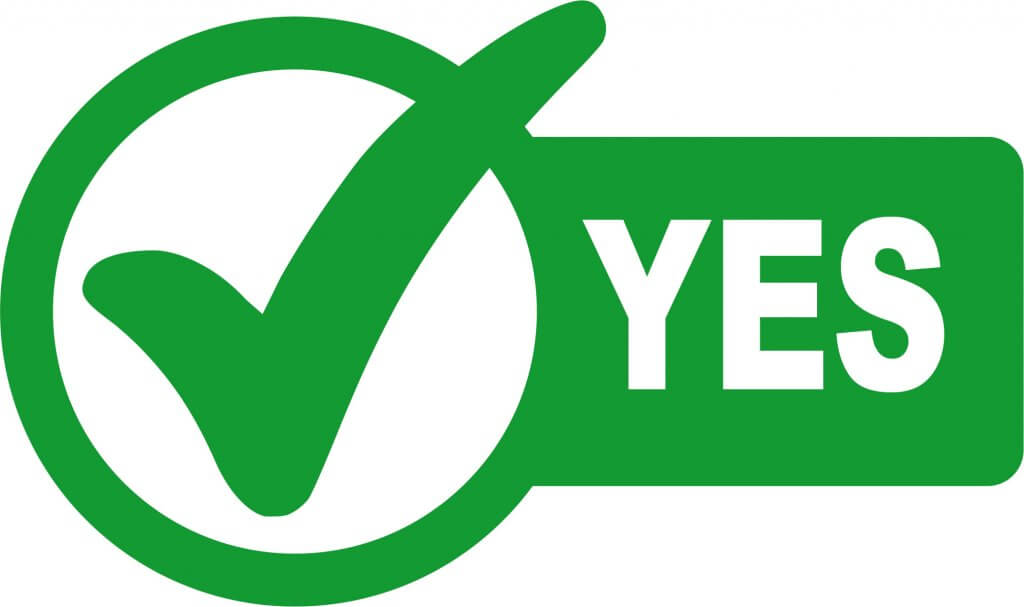 Measure T: Progressive Business Tax III
Measure T, the Invest in Our Oakland Act, will provide relief for residents and local business owners who have been heavily impacted by the pandemic. By creating an equitable tax rate and modernizing Oakland's business structure, we can reduce taxes for small- and medium-sized businesses while making large wealthy corporations pay their fair share of taxes that reflects their large gross profits. It is expected to generate over $20 million every year for Oakland's general fund that we can use to address years of lack of investment in housing, high quality jobs, education, public safety, road and sidewalk maintenance and bike lanes.
Reduces taxes for small businesses and generate over $20M for Oakland's general fund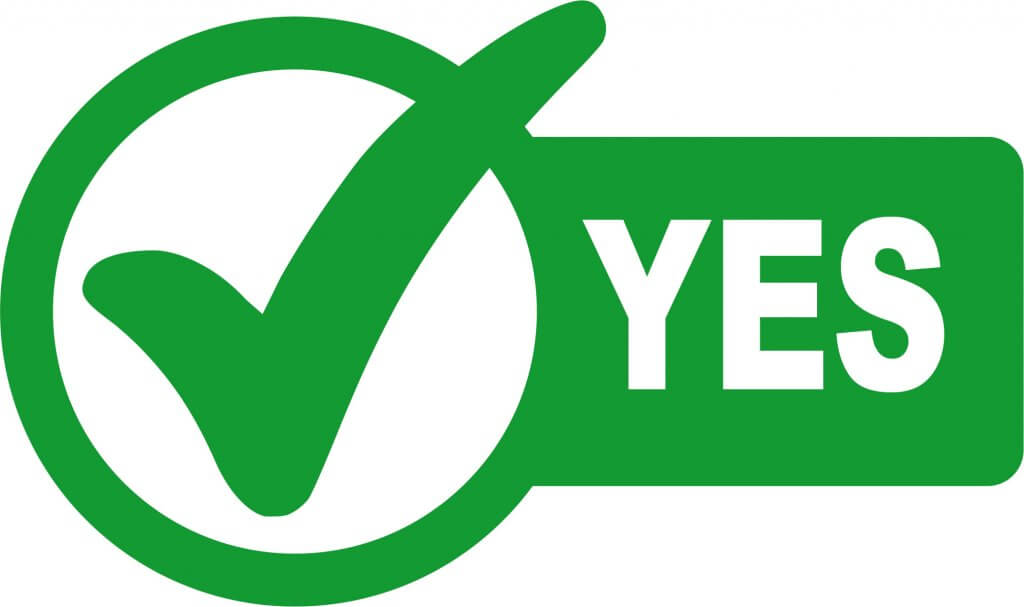 Measure U: New Infrastructure Bond Measure
Measure U is a bond measure which will allocate $350M to the much needed development, construction, and/or acquisition of housing units for low-income households and individuals in Oakland. While the bond also allows for $30M to go to police facilities, we believe the overall improvements for Oakland from investments in other areas outweigh this negative. The total $850M bond will be allocated to the following:
$350M to acquisition, rehabilitation, or new construction of interim and permanent affordable and social housing

$290M to transportation projects such as street paving, curb ramps and sidewalks

$210M to citywide facility preservation and improvement projects such as libraries, head start, recreation and senior centers consistent with Oakland's Equitable Climate Action Plan

$45M to parks & open spaces

$40M to fire facilities

$30M to police facilities

$15M to library facilities

$80M to other city facilities
Allocates $850M via a bond towards affordable housing and infrastructure improvement projects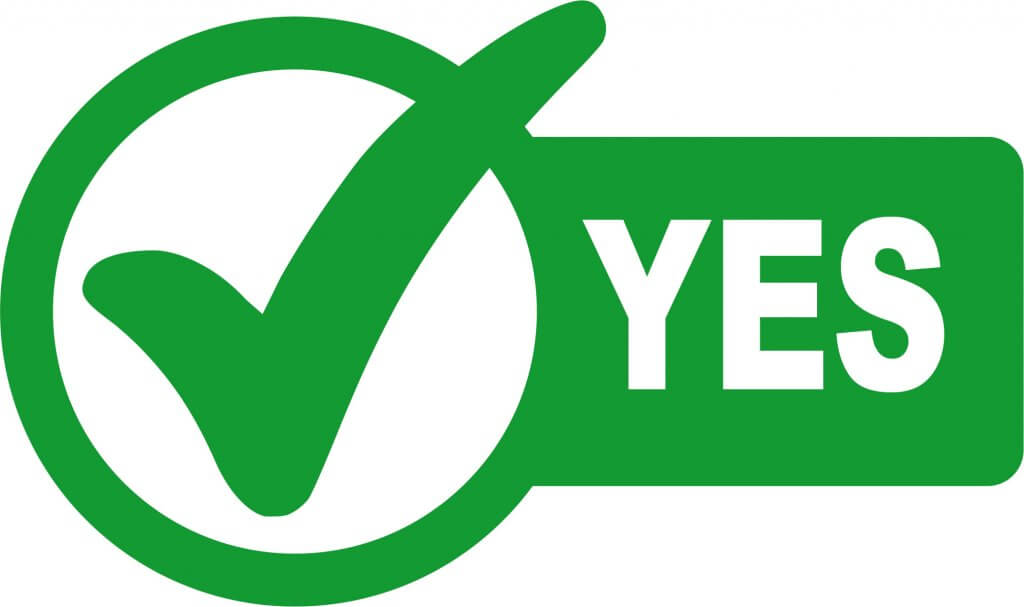 Measure V: Just Cause Amendment
Measure V extends eviction and Just Cause protections to additional renters by:
preventing evictions of households with children and educators during a school year;

including those living in RVs and tiny homes on rented land; and

expanding eviction protections to newly constructed buildings, except those built in the last 10 years.
Extends eviction and Just Cause protections for tenants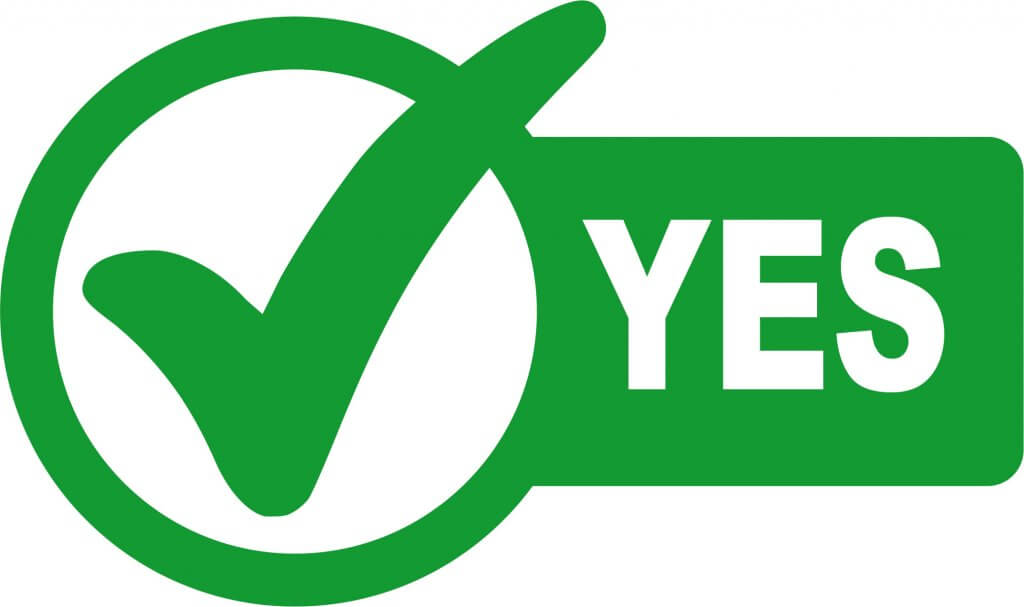 Measure W: Fair Elections Oakland
Measure W, the Oakland Fair Elections Act, will bring much-needed accountability to local government and make it possible for all Oaklanders to support candidates who will best represent them, no matter what neighborhood they live in, the color of their skin, or how much money they make. Oaklanders deserve a local government where our representatives represent all of us — where candidates and elected officials can focus on what our communities need, not what big-money donors and special interests want. If we want to see change on issues like affordable housing, community safety, and quality schools, we need more transparency about the outside groups that are spending millions to influence our elections and we need a more responsive city government.
Measure W will change this power imbalance by:
creating transparency in who funds elections,
equipping every Oaklander with the resources to support community-based candidates,
holding government accountable, and
extending the ban on lobbying by former city officials
––and empowering our trusted community-led Public Ethics Commission to oversee it all.
Creates more accountable elected officials by limiting the influence of big money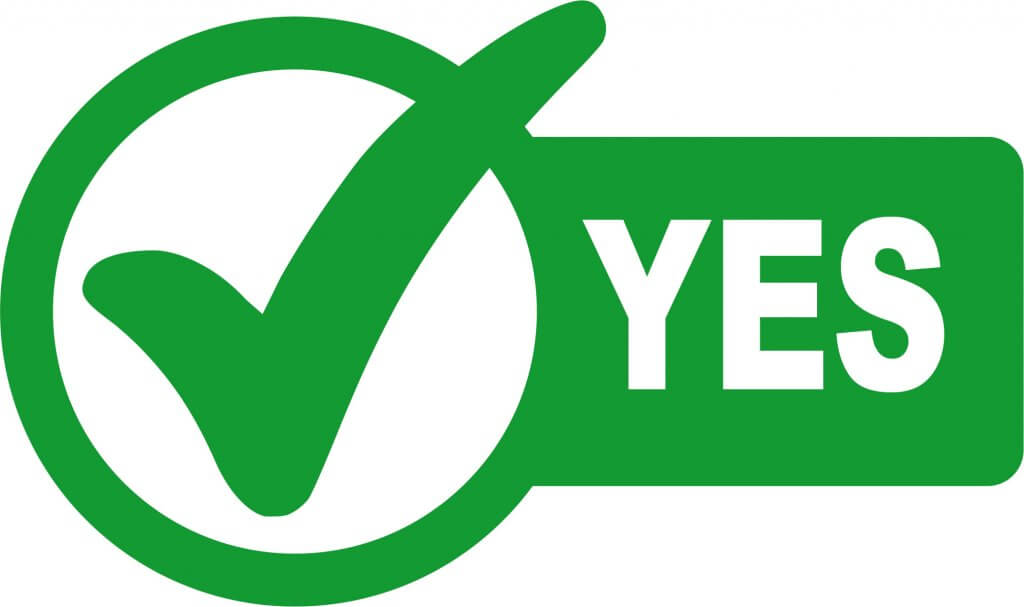 Measure X: Government Reform Charter Amendments
Measure X will create term limits for city councilmembers by capping service at 12 years – or 3 terms. It also clarifies the roles of City Auditor and gives the Public Ethics Commission the power of setting salary caps for both the City Attorney and City Auditor. Furthermore, it requires all ballot measures proposed by City Council to be heard at least twice publicly before City Council votes whether to place the measures on the ballot. This measure does uphold the current system and structure that favors the mayor by allowing the mayor more say and power in decisions by City Council.
Creates terms limits for City Councilmembers.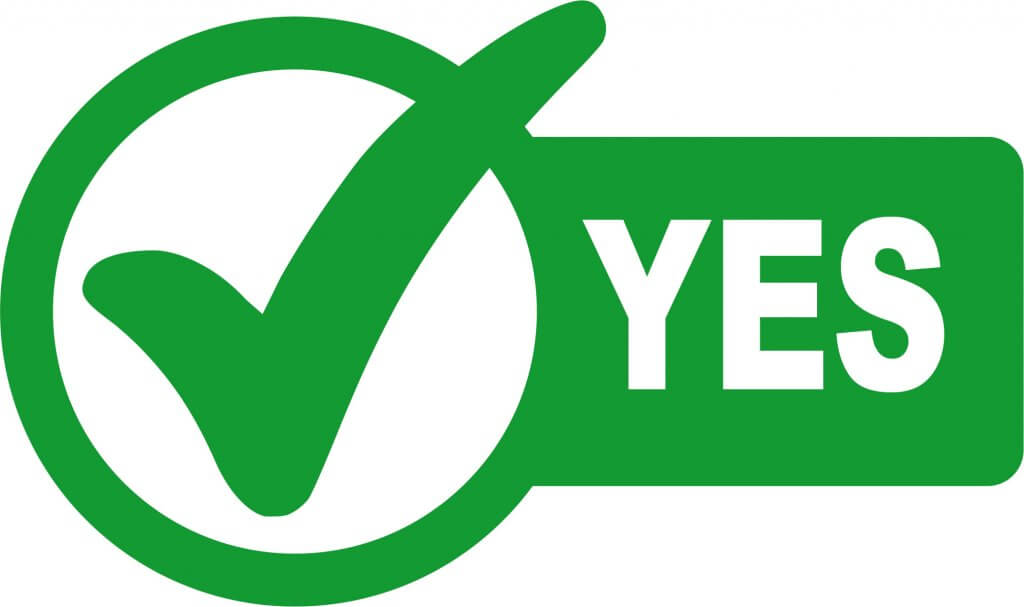 Measure Y will create a 20 Year Parcel Tax for Oakland Zoo improvements. Among other improvements, the tax fund would:
ensure fire safety at the zoo,

maintain its veterinary hospital, and

expand affordable education programs for school children.
Creates a 20 Year Parcel Tax for Oakland Zoo improvements.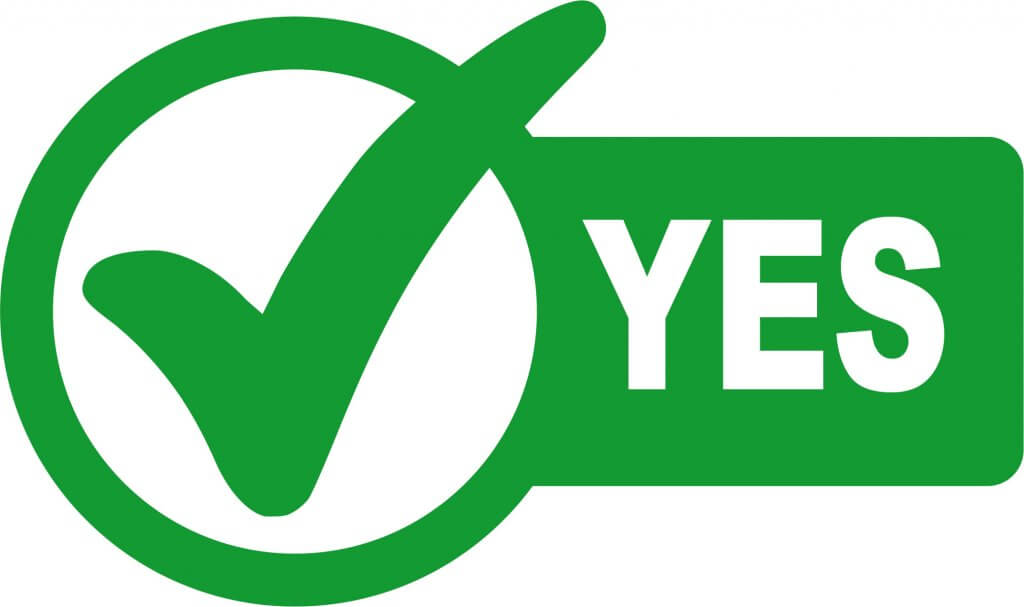 Prop 1: SCA 10 Reproductive Freedom
Prop 1 will amend California's constitution to affirm reproductive freedom. This measure affirms that the state shall not deny or interfere with an individual's reproductive freedom in their most intimate decisions, which includes their fundamental right to choose to have an abortion, their fundamental right to choose or refuse contraceptives, their fundamental right to privacy, and the constitutional right to not be denied equal protection.
Safeguards freedom to make decisions about our bodies and health.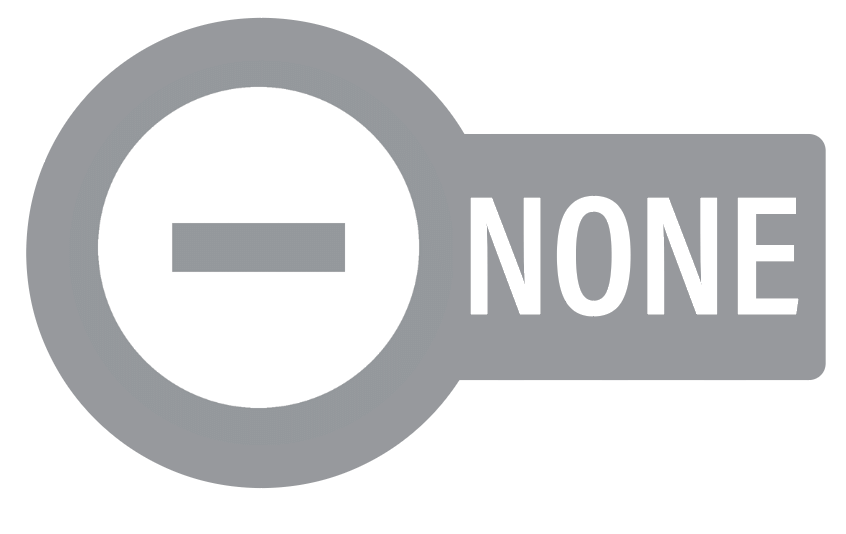 Prop 26: California Sports Wagering Regulation and Unlawful Gambling Enforcement Act
Prop 26 will allow federally recognized Native American tribes to operate roulette, dice games, and sports wagering on tribal lands. It generates new revenue for the state from taxes of which 70% would go towards the general fund, increasing the overall amount of money for K-12 education. With the gaming tribes landscape complicated, our stance is neutral.
Expands types of gaming at tribal casinos and allows sports betting.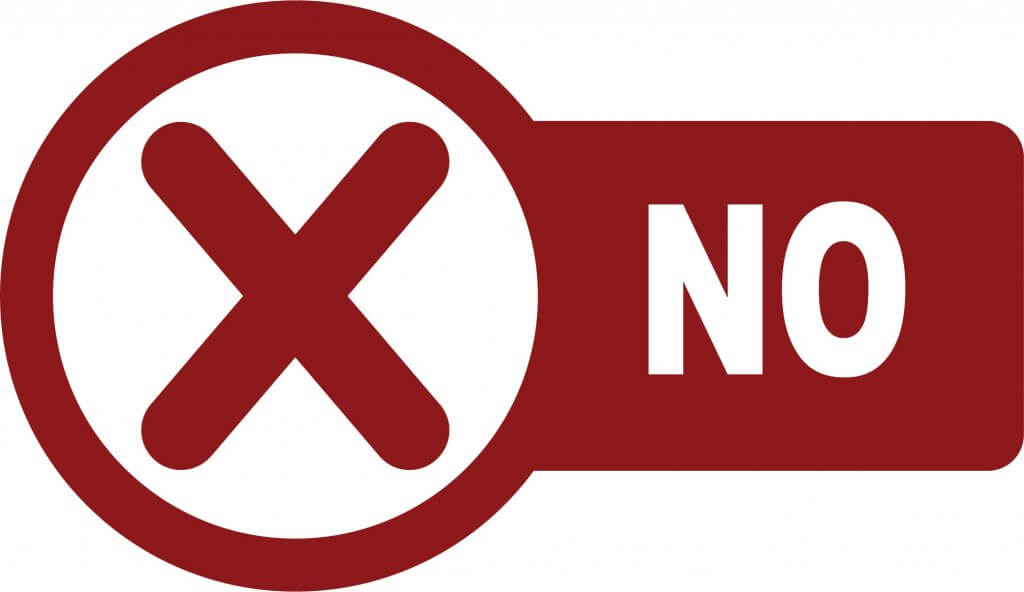 Prop 27: Allows Online and Mobile Sports Wagering Initiative
Prop 27 will legalize online and mobile sports wagering for persons 21 years and older. Such wagering may be offered only by federally recognized Indian tribes and eligible businesses that contract with them. While it creates a tax which generates revenue for homelessness programs, the measure threatens tribal sovereignty by giving out-of-state corporations major control of the gambling industry. It excludes tribes from offering online sports betting unless they "irrevocably" surrender their sovereign rights and allow corporations to take control of online sports wagering.
Allows adults to bet on sports events online outside of tribal land.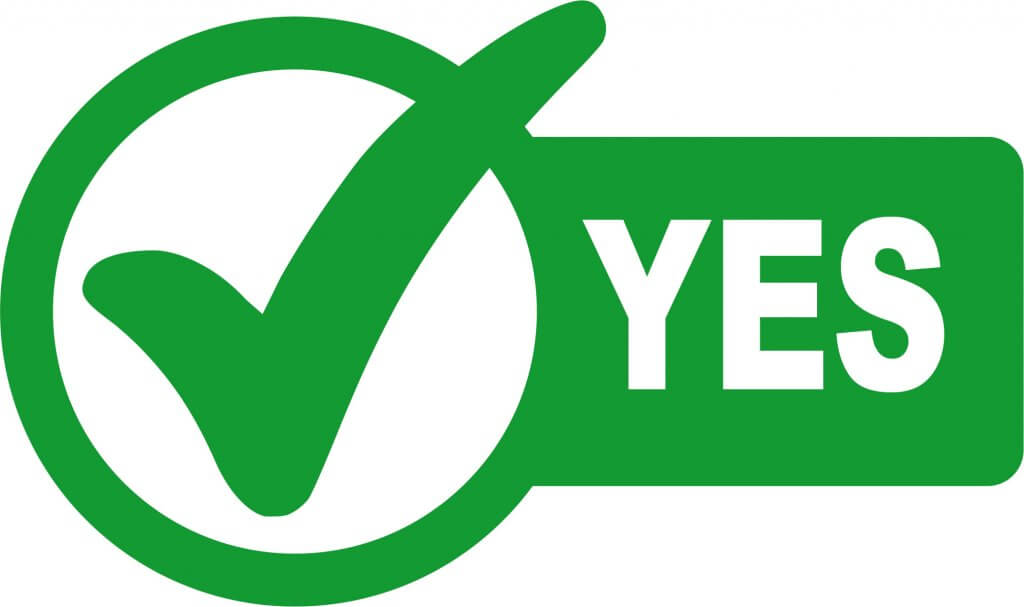 Prop 28: "Arts in Schools" Provides Additional Funding for Arts and Music Education in Public Schools
Prop 28 will provide additional funding for arts and music education in all K-12 public schools by annually allocating from the state General Fund an amount equaling 1% of required state and local funding for public schools. It allocates a greater proportion of the funds to schools serving more economically disadvantaged students.
Increases annual funding for arts and music in K-12 public schools.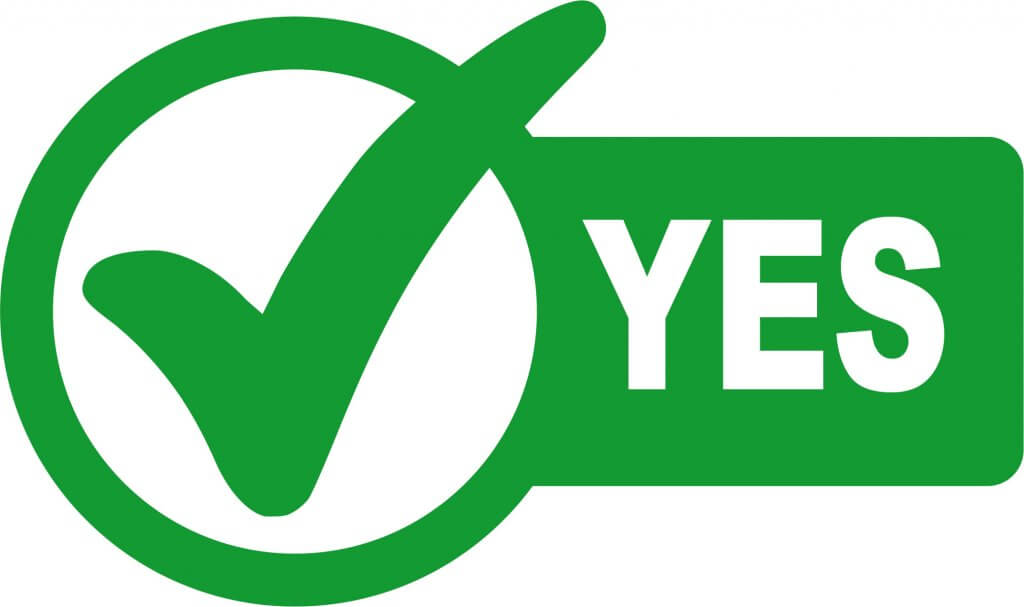 Prop 29: Requires On-Site Licensed Medical Professional At Kidney Dialysis Clinics And Establishes Other State Requirements "Kidney Dialysis"
Prop 29 will improve treatment at Dialysis Centers for many low income POC by requiring a physician, nurse practitioner, or physician assistant (with six months' relevant experience) to be on-site during treatment at outpatient kidney dialysis clinics. It also prohibits clinics from closing or substantially reducing services without state approval, and prohibits clinics from refusing to treat patients based on source of payment.
Requires experienced medical staff at dialysis clinics.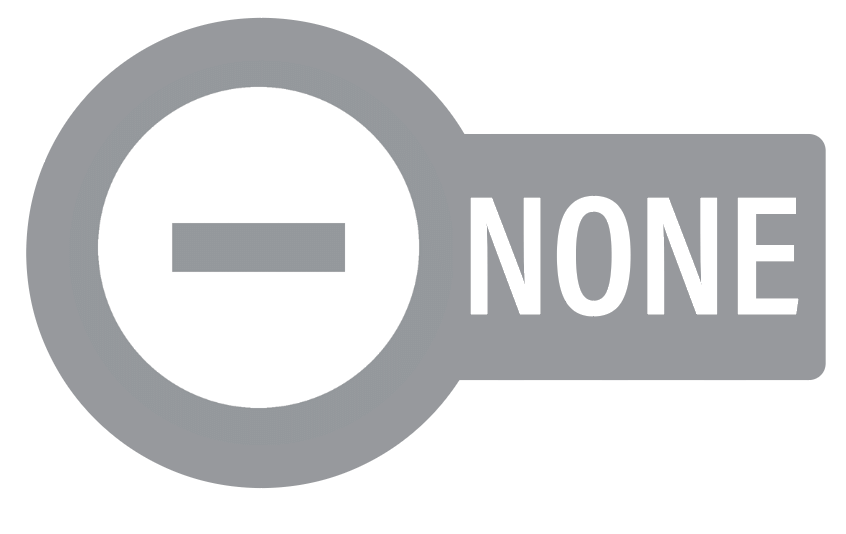 Prop 30: Provides Funding for Programs to Reduce Greenhouse Gas Emissions by Increasing Tax on Personal Income "ZEV Infrastructure"
Prop 30 will increase tax on personal income over $2 million by 1.75% and allocate new tax revenues as follows: (1) 45% for rebates and other incentives for zero-emission vehicle purchases and 35% for charging stations for zero-emission vehicles, with at least half of this funding directed to low-income households and communities; and (2) 20% for wildfire prevention and suppression programs, with priority given to hiring and training firefighters.
Raising the personal income tax by 1.75% would bring the marginal tax rate to 15.05%, the highest in the country. Although this is a form of progressive taxation, the top brackets have been seen as an important source of revenue for education and the general fund. This measure exempts the new revenue raised from the requirements of Prop 98, which would otherwise require that a percentage of the new revenue flow to education.
Lyft is behind Prop 30 which raises major concerns as rideshare companies have been required by the state to transition to electric vehicles (EVs) due to their large contribution to pollution but this would use income tax revenue to subsidize their transition. There are also concerns that Prop 30 perpetuates car usage over public transportation and does not meet environmental justice needs. Concerns include that EV infrastructure built in low income and disadvantaged communities could cause more gentrification in urban areas and may not benefit low income households in the short term. There are also concerns that EV infrastructure takes up a lot of space in urban areas and is not used by low income communities.
Benefits include less vehicle pollution in port cities like Oakland and Long Beach that are heavily impacted by distribution and warehouse trucking, and communities near freeways/trucking routes that expose low income and communities of color to toxins and pollutants. Funding generated by Prop 30 would tackle several pieces of the infrastructure puzzle for light, medium, and heavy duty charging and adoption. Many trucking companies have not made the transition because of limited charging options throughout the state.
Increases income tax on those earning $2M+ to fund incentives for zero-emission vehicles.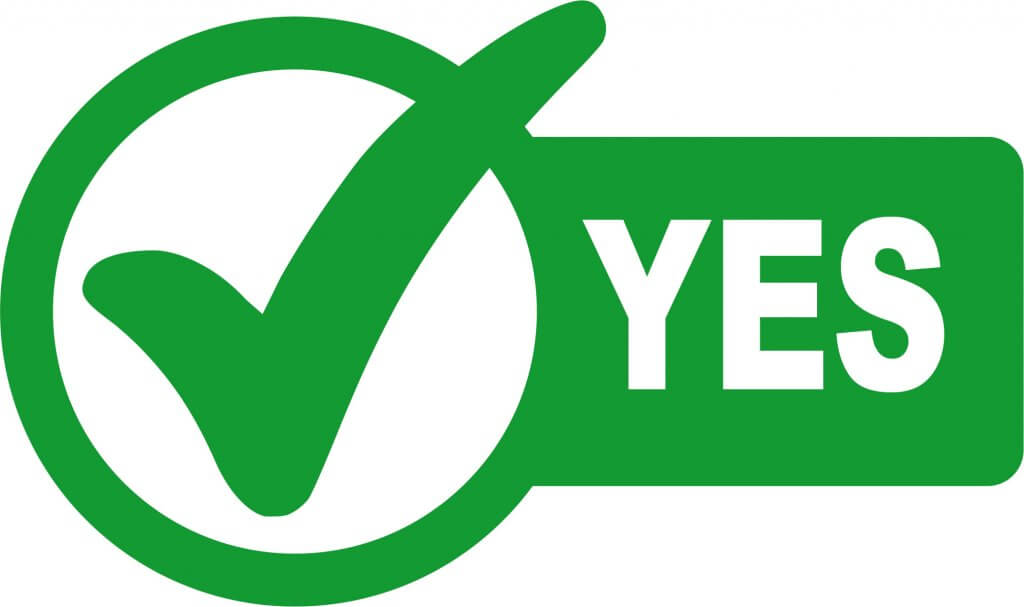 Prop 31: Referendum Challenging a 2020 Law Prohibiting Sale of Flavored Tobacco Products
Prop 31 will uphold a law passed by the CA State Legislature issuing a ban on flavored tobacco products. E-cigarettes deliver massive doses of nicotine, a highly addictive drug that puts youth users at greater risk for addiction and is especially harmful to kids. Big Tobacco is trying to overturn the bipartisan California law that protects children from getting hooked on candy-flavored e-cigarettes, cheap sweet cigars, and minty-menthol cigarettes.
Protecting kids from tobacco marketing through flavored products is crucial as 4 out of 5 kids who have used tobacco started with a flavored product. There are now more than 2 MILLION middle and high school students using e-cigarettes. For more than 60 years the tobacco industry has intentionally targeted the Black community – and other communities of color – hooking generations of Black youth on minty sweet menthol cigarettes and other candy-flavored tobacco products, and profiting off addiction, disease and death. In the 1950s, fewer than 10% of Black Americans who smoked used menthols – today, 85% of Black smokers use minty menthols.
Stops Big Tobacco's challenge to law prohibiting sale of most flavored tobacco products,
Endorsements Driven by Grassroots Leaders & Our Values
Oakland Rising Action's endorsement process is community-led by
working-class, immigrant, and people of color leaders; 

flatlands voters; 

people born and raised in Oakland; and 

progressive policy experts. 
Our process identifies candidates who most align with our values, vision, and strategy for our city. We then get out the vote in Oakland's disenfranchised communities through education, mobilization and turnout. Fundamentally, we are shifting power to make Oakland a city that champions equity and centers residents most impacted by systemic racism, poverty, environmental hazards, policing, and mass incarceration.
Paid for by Oakland Rising Committee sponsored by Center for Empowered Politics.
Not authorized by any candidate or committee controlled by a candidate (where indicated with a*).